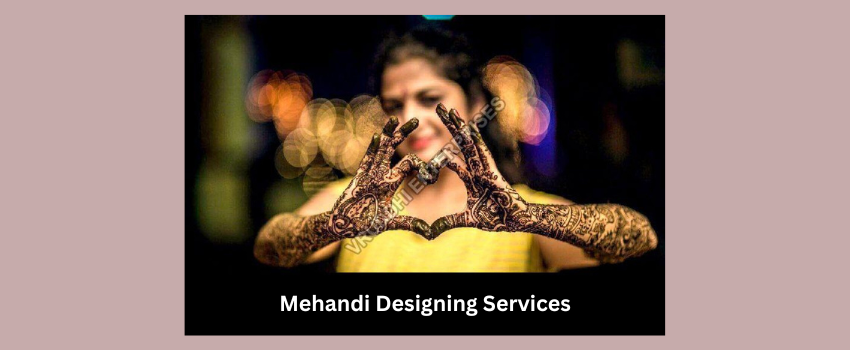 In India, there are many weddings and festivities, and both of these would be lacking without the hands being decorated with henna or mehndi. With amazing Mehandi Designing Services, most people appreciate this traditional art form. For many years it has been thought to be an essential stage before the start of numerous wedding celebrations.
Henna is used so frequently to colour hands a lovely ochre yellow that India is now known around the world as the country that produces the natural dye. The advantages of henna on hands, however, are something that the majority of us are unaware of.


Origin:
Let's learn a little about henna first before moving on to the advantages. Henna is a form of natural dye that can be made from the plant "Lawsonia Inermis" and has no adverse effects on any type of skin.
When applied to the skin, it creates ochre yellow stains that are frequently used in Eastern countries for hand painting. Henna's usage for mummification may be traced back to 1200 BC when it first appeared.


Benefits Of Henna On Hand:
● Natural Coolant -
Wedding planning and festival festivities may be extremely stressful for everyone and raise body heat, which causes physical tiredness. These stressful events can also interrupt the digestion cycle, which can result in a variety of stomach-related problems.
Therefore, keeping your body cool at this time is just as crucial as having fun. Many people are unaware that Mehandi Designing is utilised for this purpose. Henna helps the body expel extra heat by acting as a natural cooler.
Additionally, it eases the discomfort of headaches and stomachaches. You may also search for the top mehndi artist if you want some fascinating and wonderful patterns.


● Antiseptic Properties -
Henna offers a variety of antibacterial and therapeutic qualities for the body because it is natural. One of the most important things henna does is support healthy blood circulation throughout the body. This is essential to ensure that the body receives enough blood and oxygen to supply all of the organs and allow for appropriate organ function.
The body's optimal functioning is strongly related to proper blood flow, and what's better than henna, which not only leaves you with lovely stains but also has unidentified health advantages?


● Agent Against Arthritis -
Arthritis pain can be both excruciating and frustrating. Henna has historically been used extensively to treat arthritic pain as it contains cooling characteristics that work as an anti-inflammatory agent, decreasing the inflammation of inflamed nerves that are the source of underlying pain.
Additionally, henna was employed throughout the viral period instead of covering your forehead with a piece of cloth dipped in cold water to lower body temperature. Henna leaves may effectively lower the temperature to normal when rolled into balls with water and placed in the middle of the palms of both hands.


● Psychological Effects -
Ayurveda uses the term "pitta" to describe one of the energies that control how our bodies normally work. Pitta, which loosely translates to "fire," describes the body's metabolic heat. A disruption in this body not only causes numerous medical illnesses but also increases stress, irritability, wrath, and frustration with little things.
Henna's antibacterial qualities aid in preserving the energy's natural equilibrium. Henna's distinctive perfume also calms and soothes our brains. Consequently, the sensations of fury or anger are eliminated.
Now you are aware of some of the little-known advantages of using henna on your hands. Make sure you take advantage of Mehandi Designing Services the next time you get the chance.